Come visit us at our store
Free Delivery
Shipping in India is free. Shipping charges applicable for International locations.
High Quality
Our endeavour is to provide the best quality products and services to a customer at optimum prices
24x7 Support
we shall serve every customer to earn their continual support and trust. To truly compliment the metaphor of the diamond which is forever
Global Supply Model
Experience and continual growth has assisted in the making of a global model that allows us to supply jewelry products to over 20 countries.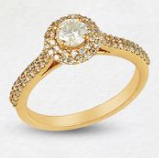 The ring is beautiful. The craftsmanship is exquisite. The white gild is well polished and lustrous. I chose a lesser quality stone to get the lighter color I wanted. The stone does not disappoint. The blue is perfect. The most important thing is that she loved it.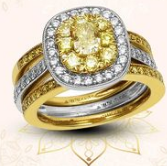 I get lots of compliments on this cross. The rose gold is beautiful and vibrant. I love the infinity symbol wrapped around the crucifix. The diamonds were smaller than I expected, but I didn't want anything too flashy. The only feature that I would change would be the clasp in the back.
Who we are
Dwarka is a jaipur based Jewellery brand since 1978, Mr. Krishna B. Goyal who laid the foundation of the company with a vision of providing the Italian style of Jewellery manufacturing in India, providing trust, transparency and quality in gems and jewellery industry.
From a humble beginning Dwarkas has steadily expanded to be a vertically integrated jewellery company in India and abroad. Dwarkas is focused on strengthening its position in both international and domestic markets.
Dwarka deals in wide range of product category i.e. 925 sterling silver & all karat Gold (9k, 10k,14k, 18k) studded with genuine gemstones & diamonds.
Our Aim
To innovate, pioneer and be a global leader in lifestyle segment.
To strive for excellence and consistence in every phase of crafting Quality Products – the Process, the Customer Service and the Enhancement of Social and Stakeholders Value.
To let our actions, reflect our trust and confidence in our product and its quality.
To zealously appreciate and encourage creativity and innovation in every activity and every sphere of our business operations.
Why we are
State-of-art manufacturing unit at Jaipur, equipped to produce high-tech jewelry.
Over 30 years of experience. Core team trained by Italian artists. Spread over 20,000 sq. feet.
In house gemstone cutting. 180 trained and skilled Craftsmen
Production Capacity: 50,000 pieces/ month
Proximity to raw material and trained artisans
Strong product innovation.